Austral Insulation has distributed energy saving insulation since 1977. Our skylight and ventilation solutions provide natural lighting and wind driven, cooling air movement. Our major supplier, CSR Bradford Insulation is a world renowned manufacturer of insulation products. Together we provide efficient solutions to reduce energy use.
Download the Bradford Insulation Sustainability Statement.


Energy Efficiency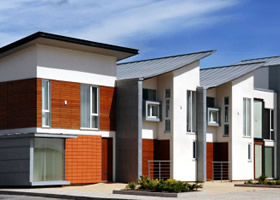 A building that is thermally efficient reduces the amount of energy required to maintain a comfortable living and working environment. Glasswool and rockwool insulation products can save 12 times as much energy, in their first year in place, as the energy used to produce them.
Over their lifetime that saving amounts to hundreds of times the energy used to make them. Reducing energy consumption means less fossil fuel is burned to produce that energy, resulting in less pollution and lower greenhouse gas emissions.
Insulation has a major part to play in the fight against climate change. A recent McKinsey report identifies insulation as the most cost effective way to address greenhouse gas abatement2. Insulating Australia's 2.7million uninsulated homes could deliver immediate reductions in greenhouse gas emissions equivalent to taking over half a million cars off the road.
---
Recycled Content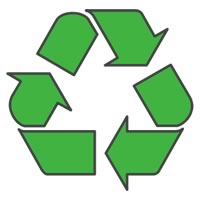 Bradford Insulation glasswool is manufactured using up to 80% recycled glass. This comes from recycled bottles which are not suitable for recycling in flat or container glass manufacture. Up to 20% blast furnace slag – a waste product of the iron and steel-making industry – is used in the manufacture of Bradford rockwool products.
Using recycled glass and blast furnace slag not only reduces demand on virgin resources, it also saves landfill space by diverting materials from the solid waste stream. As an added benefit, it also reduces the amount of energy used – and greenhouse gases emitted – during the manufacturing process.
---
Ozone Depleting Potential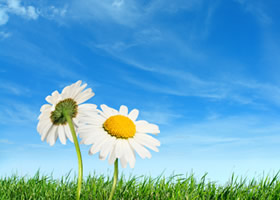 As a business we have undertaken an audit of our glasswool, rockwool and reflective foil laminate insulation manufacturing processes referencing the US EPA List of Ozone Depleting Substances (Class 1 and Class 2) and determined that, to the best of our knowledge, no Ozone Depleting Substances are involved in either the manufacture or composition of these products. Bradford Insulation is proud to state that our glasswool, rockwool and reflective foil laminates have an Ozone Depleting Potential of zero.